KBF is a leading quality laser toner cartridges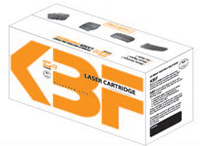 KBF high experience providing clients with quality products and services for document creation. We believe in providing you with the highest levels of customer service and best prices. Our product line consists of high quality remanufactured laser toner cartridges that go through rigourous quality control. We pride ourselves on offering only high quality products to our customers. Save money by purchasing your Laser Toner cartridges from KBF. We apply our advanced leading edge technology to produce more efficient cartridges that reduce the impact on the environment.
100% Money Back Guarantee!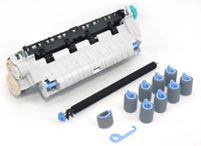 We're so confident in our printer cartridges we offer a 100% money back guarantee. So rest assured you'll still get the same great quality, just at a lower price. Our primary goal is to provide value and savings to our customers. Our customer service staff is friendly, professional and knowledgeable and respond to your questions in a timely manner. We thank you for choosing KBF for your purchase and we sincerely hope to exceed your expectations.
KBF continues to focus in providing the highest quality cartridge in the imaging aftermarket via our unique manufacturing process.
This will allow us to approach the future with the tools needed to empower our customers to meet the needs of the marketplace commercially, environmentally, and technologically.